Richard Burns Rally
Richard Burns Rally is an old game from 2004 but still today acclaimed as the best rally simulator ever. During more than 15 years of history this glorious simulator evolved thanks to the work of many modders. They worked at improving every possible aspect of the original game developing an enhanced game physics, adding new cars, new stages, new co-drivers, new audio, new plugins. Today, RBR has many plugins allowing to play it online and an uncountable number of "mods".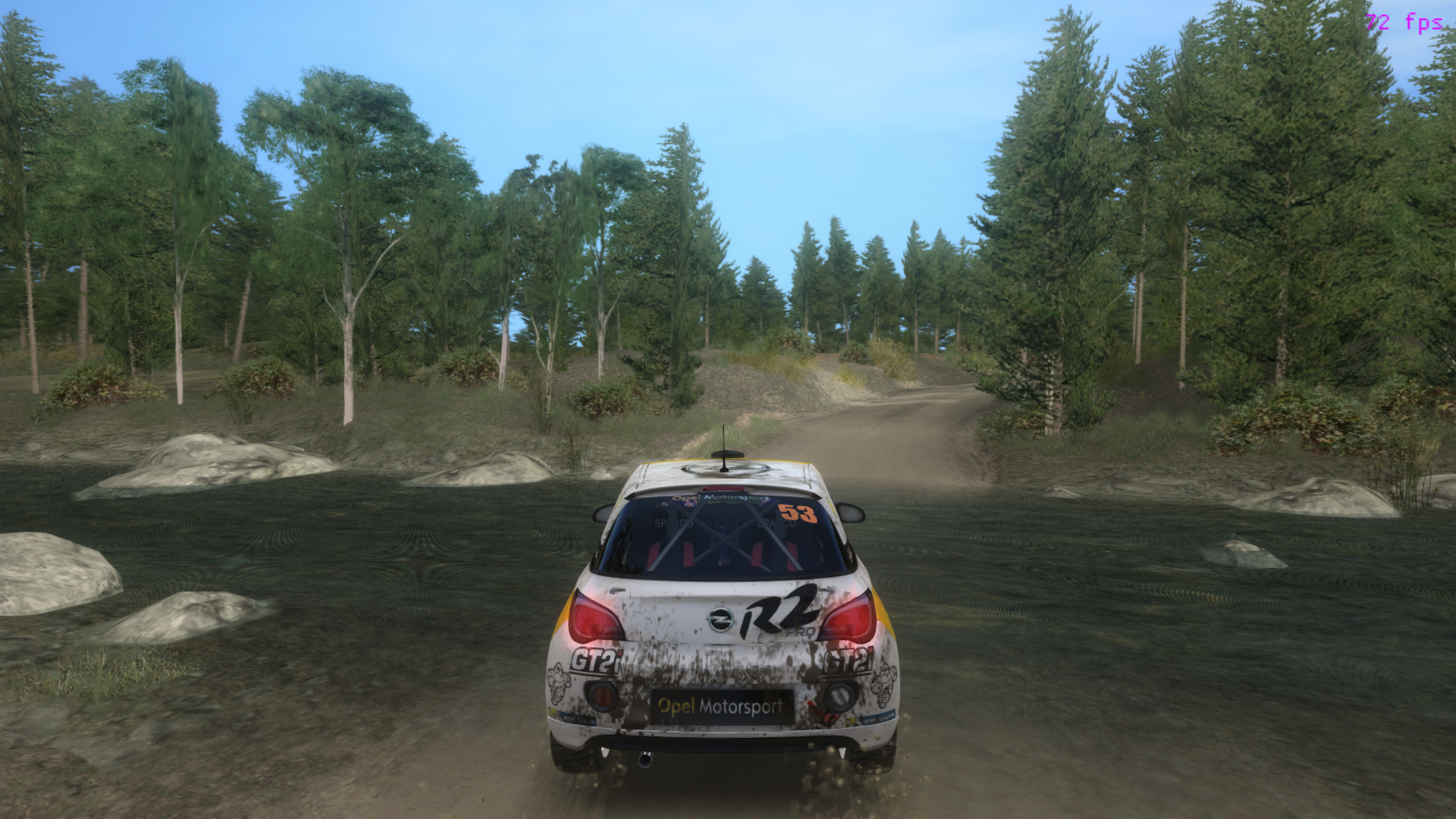 So, what is RBRPro?
First of all, what it is not: RBRPro is not a new version of RBR. The project was born in mid 2019 with a precise idea in mind: to take the best RBR mods, combine them with the best online and improve the overall game experience, giving everyone a really easy way to access the game, without having to get crazy with configurations and installations. We tried many mods and onlines before deciding to base our work on the czech online, maybe the world's most popular online community and the best in our opinion. RBRPro can be defined a "content manager" but it is much more. We developed new mods and new features which added unprecedented chances to the gameplay. In addition, we created a unique championship, with our own teams and rankings and a career system for teams an pilots. RBRPro wants to be the state-of-the-art of the RBR modding available today. Although very young, the mod counts today on a widespread user base in 50+ countries of the world, thanks to its massive multilanguage support (the user interface supports
10 languages with co-drivers in 17+ languages
). We are continuously at work to improve the mod, fixing bugs and adding new features.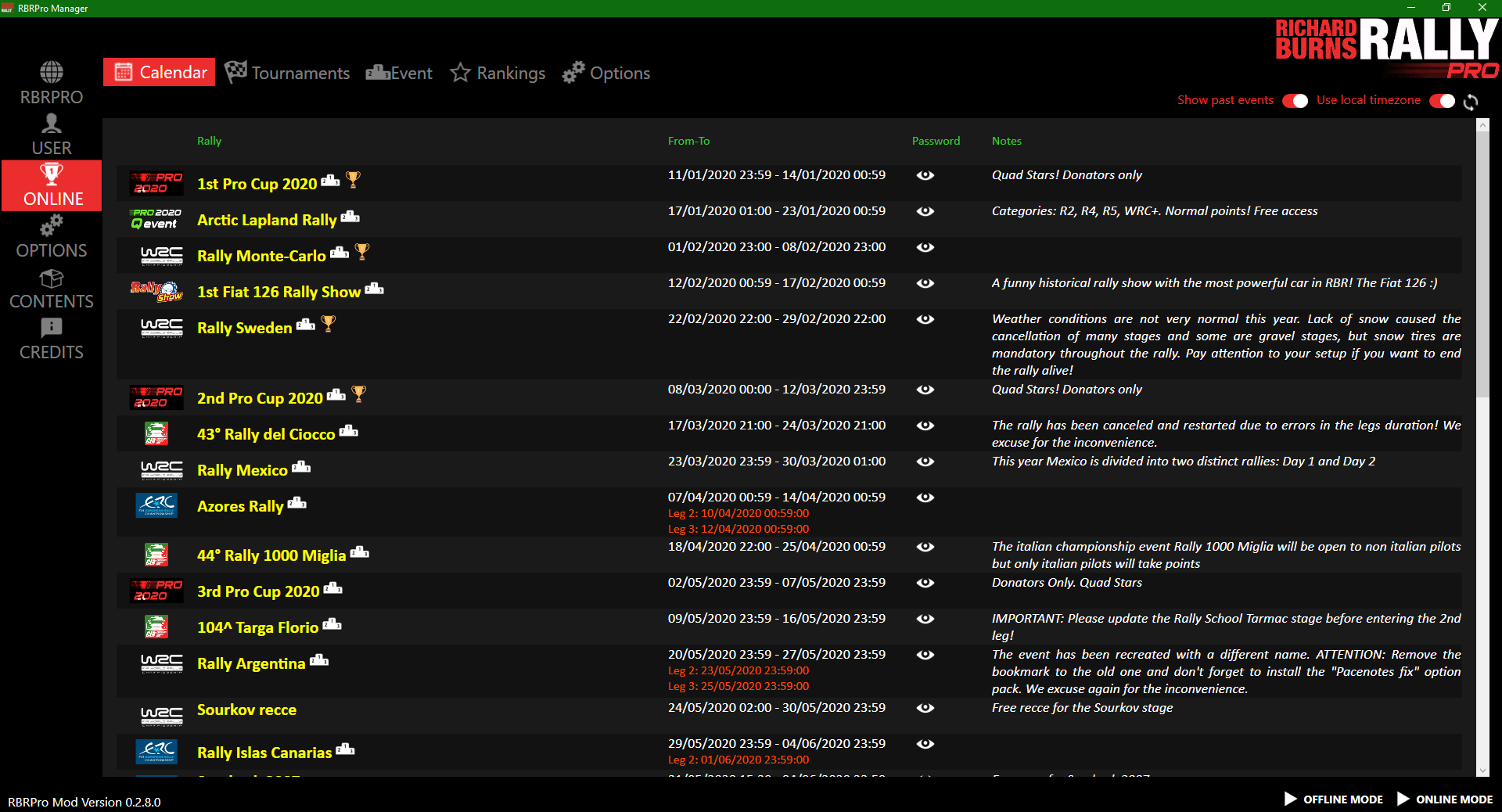 Free of charge, but special advantages for donors...
We offer special contents to our donators as a reward for their support. Special textures, liveries, co-drivers, engine sounds, pacenotes, car setups and the possibility to participate in exclusive events in the championships. This "formula" allows to keep the mod and his championships open for all! The registration is absolutely free of charge and does not force you to donate. Becoming a donator means having the chance to get really the best from the game experience without any effort!
Join a community of 3000+ players who want only the best of RBR!
What are you waiting for? Register now!